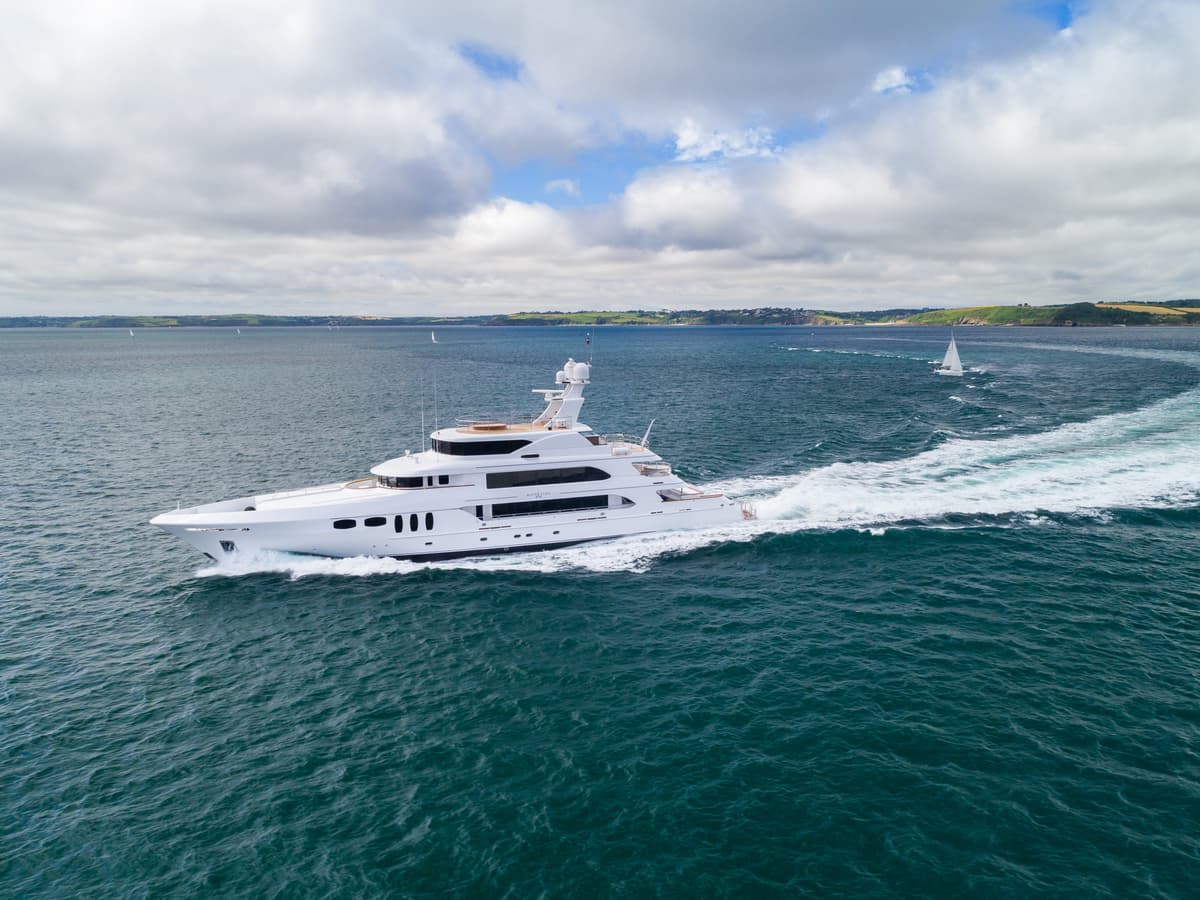 Technical Tuesday: Reducing emissions - no time to waste
SOx (sulphur oxide), NOx (nitrogen oxide) and Particulate Matter reduction from the shipping industry has been a hot topic since 1973 when the IMO first addressed it. In January 2020 the rules in regard to SOx emissions changed drastically in favour of the environment, forcing yacht owners to have to weigh up greatly increased fuel costs or having to retrofit Exhaust Gas Cleaning Systems.
Pendennis has been at the forefront in installing exhaust treatment and filtration technology; we have retrofitted closed-loop and open-loop Exhaust Gas Cleaning Systems as well as DPF and SCR systems to remove exhaust particulates and reduce NOx emissions. The Pendennis engineering team have worked with suppliers like Hug Engineering and Xeamos to specify, 3D model, retrofit and commission exhaust treatment systems to some of our prolific refits over the years including 85m Aquila and 74m Lady E, helping them to significantly reduce their emissions and environmental impact.
In a study on the human health impacts of SOx emissions from ships, it is estimated that by not reducing the SOx limit for ships from 2020, the air pollution from ships would contribute to more than 570,000 additional premature deaths worldwide between 2020-2025.
In the atmosphere, SOx can lead to acid rain, which can harm crops, forests and aquatic species, and contributes to the acidification of the oceans. NOx emissions can lead to smog and the production of ground-level ozone which can form nitric acid which falls as rain. Therefore, limiting SOx and NOx emissions from ships will not only improve air quality, but will also aid in protecting our environment.
IMO Tier III rules coming into force in January 2021 will greatly impact how vessels within the <500gt and >24m range will be constructed. Engines and systems will need to be ready to work with SCR (selective catalytic reactors) to reduce NOx and particulate emissions. (Vessels over 500gt already have to confirm to the IMO Tier III regulations and have done since 2016, but generally space is less of a premium in a larger vessel.)
Pendennis and our in-house marine engineers and naval architects work closely with designers and owners to specify and build vessels that go above and beyond the latest regulations. Always ensuring not only compliance but where possible, future-proofing.