Our Heritage
Pendennis Shipyard was founded in 1988. Over the past 35 years the company has continued to grow and invest in its facilities to rival any global superyacht company, including the recent £22 million investment into its world-class shipyard in Falmouth. Pendennis' expansion into Europe was enhanced with the addition of the Palma Refit Office in 2011 and subsequently by the addition of our Barcelona Technical Service Centre in 2019.
2019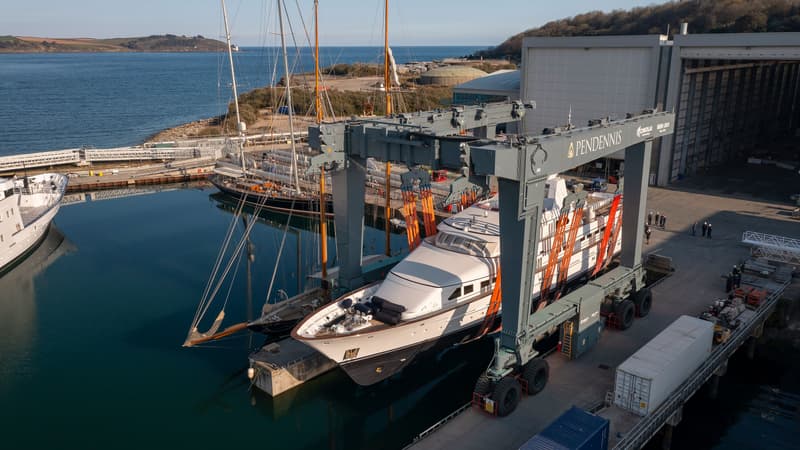 INSTALLATION OF THE 800 TONNE TRAVEL HOIST
In 2019 Pendennis installed a new 800 tonne travel hoist at the Falmouth facility. Its predecessor was shipped to Vilanova giving the Technical Service Centre capability to haul out yachts of up to 620 tonne.
2019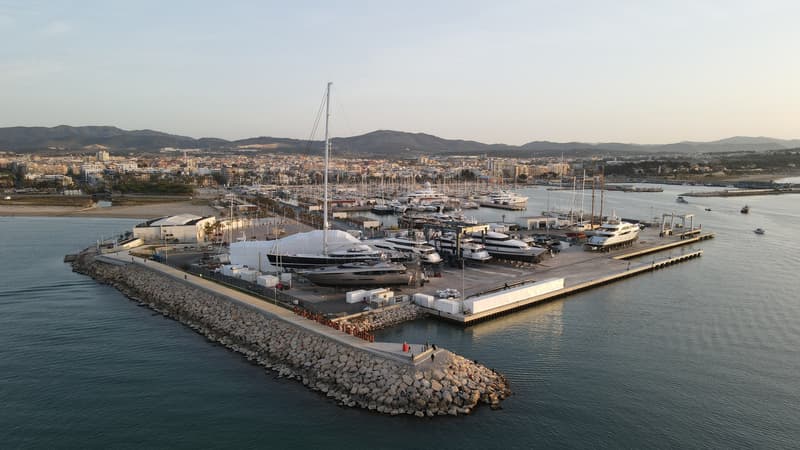 PENDENNIS OPENS TECHNICAL SERVICE CENTRE AT VILANOVA GRAND MARINA
At the end of 2018 Pendennis announced a major investment into Vilanova Grand Marina, with plans to build a refit facility alongside the existing first-class marina close to Barcelona. Enhancing our offering to the superyacht fleet in the Mediterranean region, the Technical Service Centre opened to yachts in 2019.
2018
PENDENNIS' 30TH ANNIVERSARY
Pendennis celebrated its 30th anniversary in style at the Monaco Yacht Show, with the first public showcase of our latest new build sailing yacht Vijonara and the Royal Air Force Red Arrows displaying in our honour on Thursday 27th September in front of the harbour at Port Hercule.
2017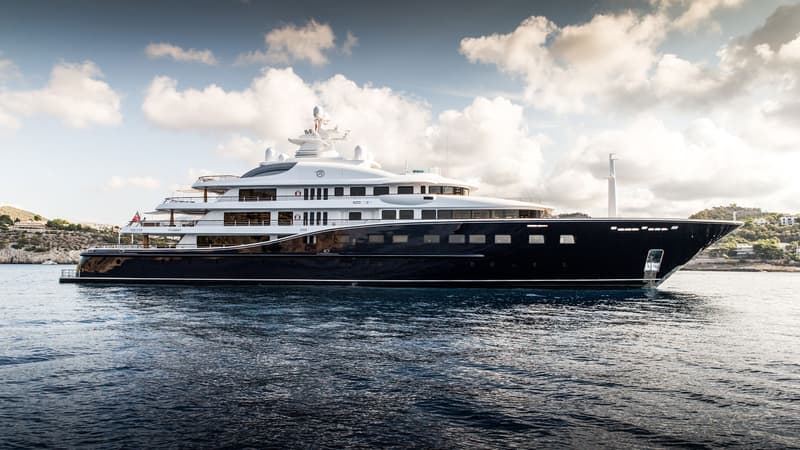 AQUILA REFIT WINS MULTIPLE AWARDS
The extensive programme of works on the 86m motor yacht Aquila (ex. Cakewalk) was crowned 'Best Refit' at both the World Superyacht Awards and the International Superyacht Society Awards in 2017.
2017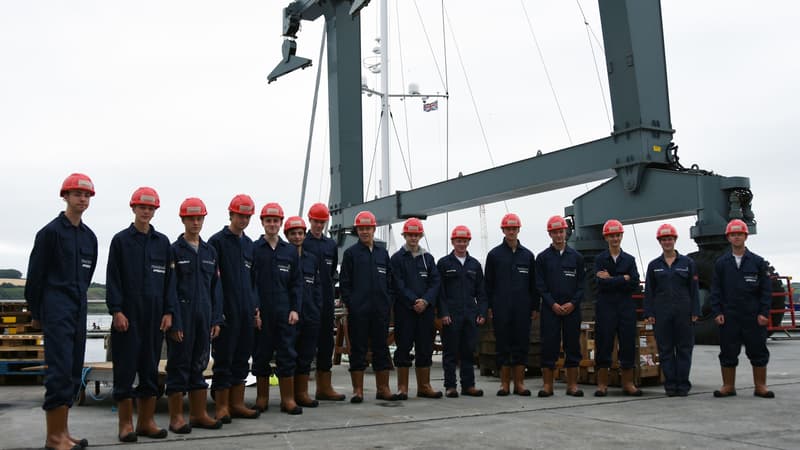 200TH APPRENTICE STARTS
Recognised internationally as one of the industry's best marine apprenticeships, we were delighted to welcome the 200th apprentice to the yard in August 2017.
2015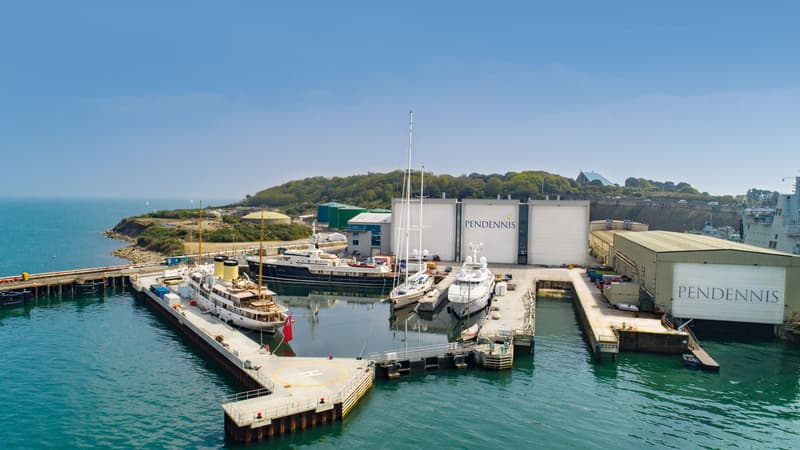 NON-TIDAL WET BASIN FINISHED
7,564m² enclosed non-tidal wet basin was christened as the 65m schooner Adix was launched into the facility following her winter refit.
2014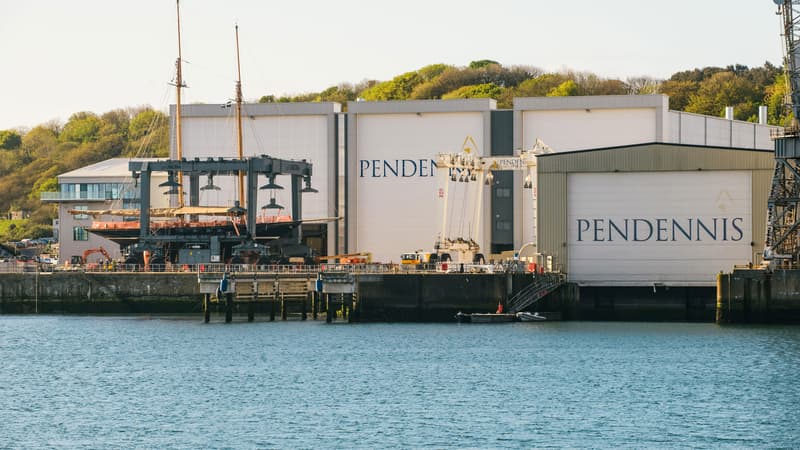 PHASE 1 YARD DEVELOPMENT PLAN COMPLETED
In February 2013 work began on a substantial expansion of the Falmouth facility, which saw the creation of 2x90m and 1x45m marine-facing construction halls supported by a new 640 tonne travel hoist and additional shore based facilities including a expanded project offices, trade workshops and crew facilities.
2013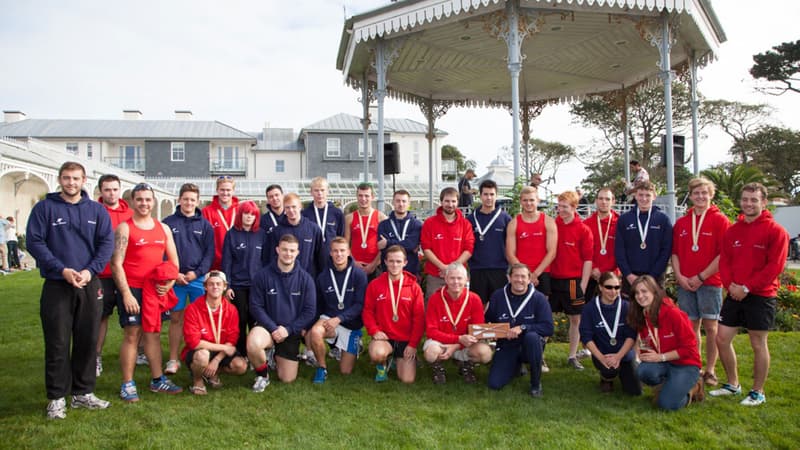 PENDENNIS CELEBRATES 25 YEARS
Throughout 2013 Pendennis organised numerous local and industry events to celebrate our anniversary. We celebrated with all of our staff and their families during a party at the Princess Pavilions in Falmouth, with a gig race between Pendennis and Blue Flame apprentices organised on the same day. Pendennis also sponsored the Red Arrows who once again performed a spectacular display at the Monaco Yacht Show.
2012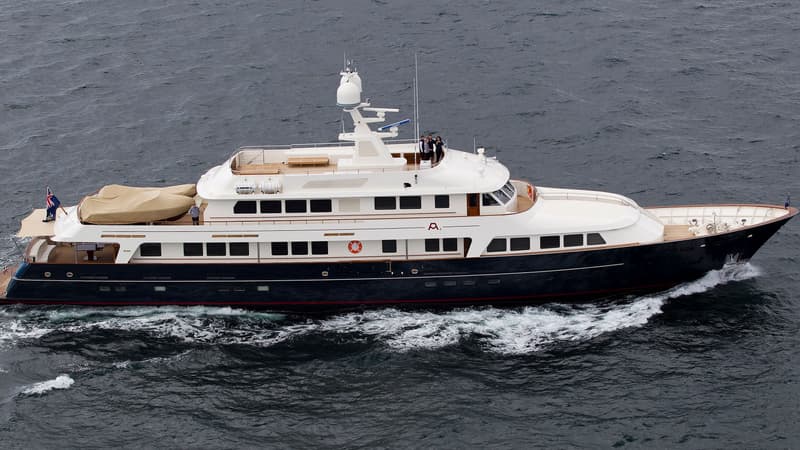 MAJOR REBUILD PROJECT OF A2 WINS MULTIPLE AWARDS
During her 16 months in the yard this Feadship was stripped back to her bare hull, extended by 5m over three decks and left the yard completely unrecognisable as her former self (ex. Masquerade of Sole). The project was named as Best Rebuild for both the World Superyacht Awards and International Superyacht Society Awards, 2013.
2011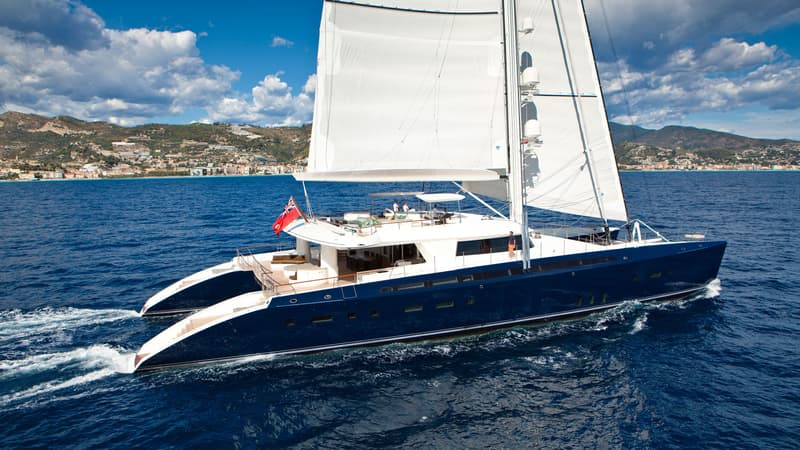 PENDENNIS DELIVERS HEMISPHERE
With a length overall of 44.2m (145ft) and a gross tonnage of just under 500, Hemisphere scooped the record as the world's largest luxury sailing catamaran, and won several international superyacht awards.
2011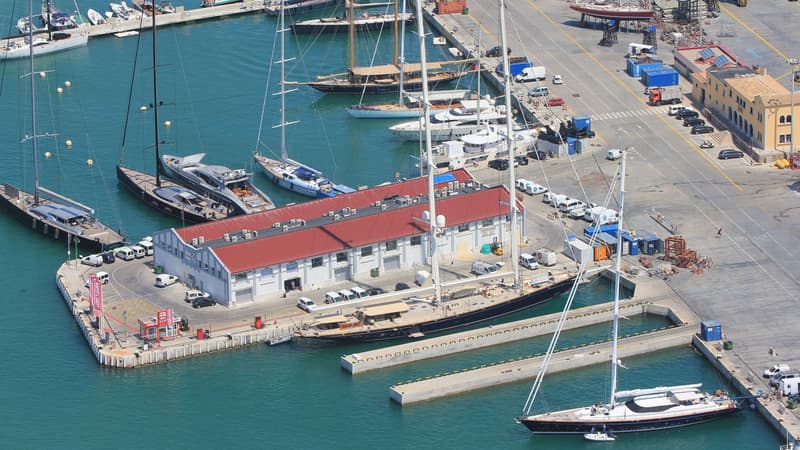 PENDENNIS OPENS PALMA REFIT OFFICE
Pendennis opened a technical Refit office and workshop based in STP in central Palma to provide an international extension to the company's facilities and services. Targeting the port's large superyacht community, Pendennis Palma focuses on providing support to yachts looking for short works and running repairs.
2010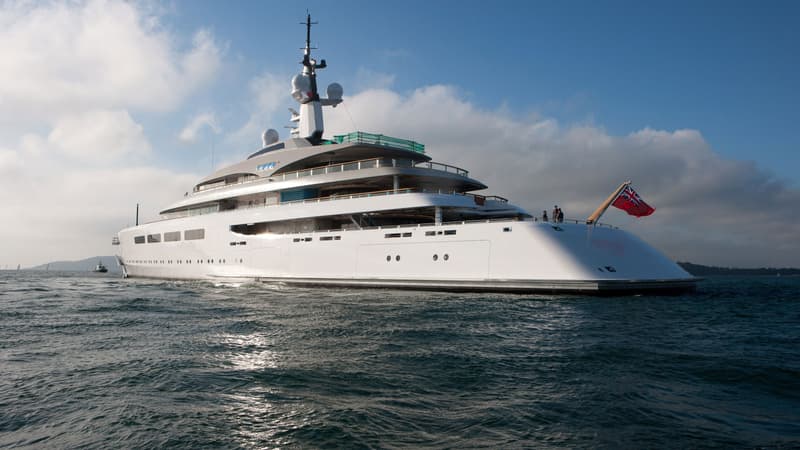 ACQUISITION OF DEVONPORT YACHTS
As part of Pendennis' continual focus on improving and expanding our service offering, the company acquired Devonport Yachts in February 2010. Now rebranded as Pendennis Plus the Falmouth yard now has the expertise to undertake 60m+ custom build and refit projects.
2009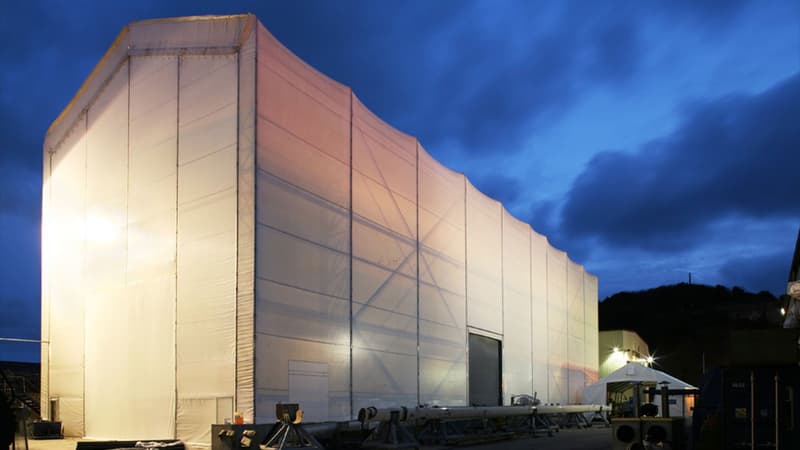 THE WHITE HOUSE IS BUILT
Located in the centre of the Pendennis yard, the 'White House' was an invaluable addition to our range of flexible construction spaces, measuring 55m (L) x 17m (H) x 16m (W). The facility was replaced in 2014 by two 90m build halls and a further 45m hall.
2008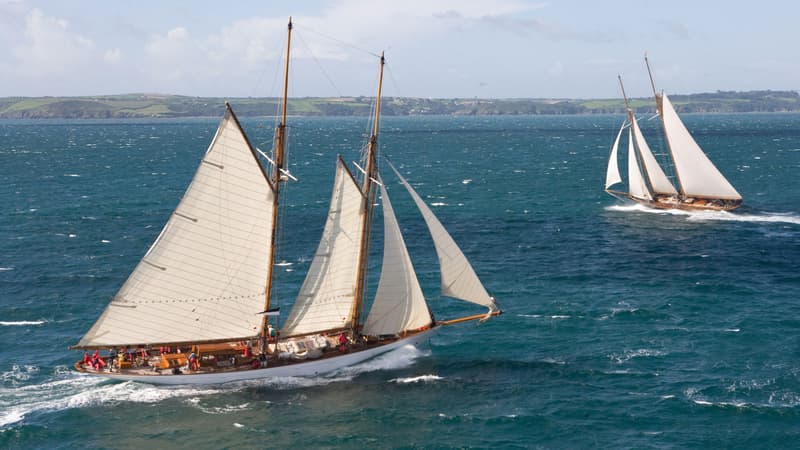 FIRST PENDENNIS CUP
Five days of superyacht racing organised by Pendennis took place in Falmouth for the first time. This was accompanied by a varied shoreside entertainment programme allowing Owners, captains, crew and our event sponsors to enjoy the delights of our home port of Falmouth. Details of the events to date can be found on the Pendennis Cup website.
2006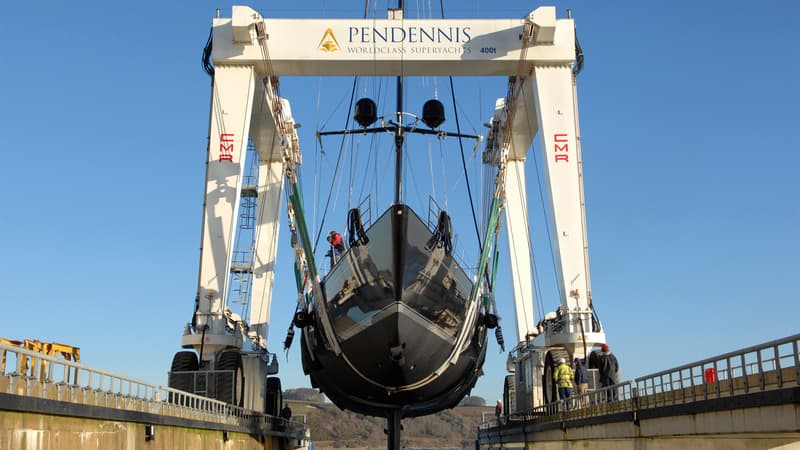 INSTALLATION OF THE 400 TONNE TRAVEL HOIST
In October 2006 the addition of a 400 tonne travel hoist allowed the yard to physically lift larger yachts out of the water, vastly increasing our refit capabilities. This was later upgraded to a 620 tonne hoist in 2014 and then an 800 tonne hoist in 2019.
2004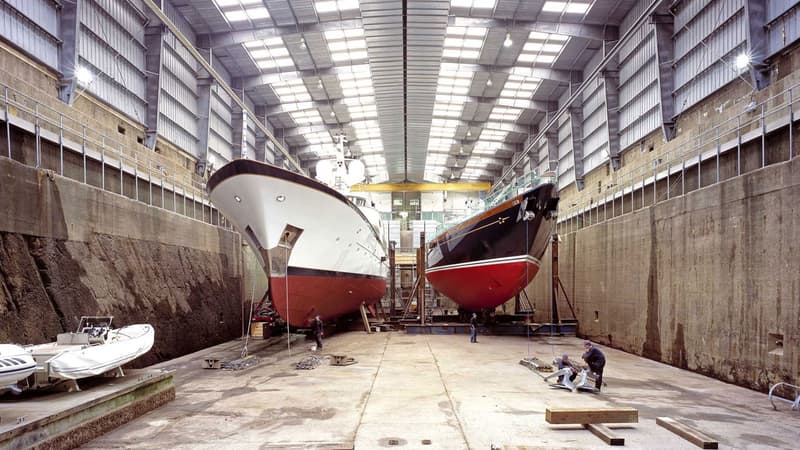 OPENING OF THE REFIT COMPLEX
In order to increase the yard's refit capacity, plans were developed to transform the substantial 150m long dock in to two 75m dry docks. In 2004, the new facilities - named 'The Terry Vernon Refit Complex' were opened.
1999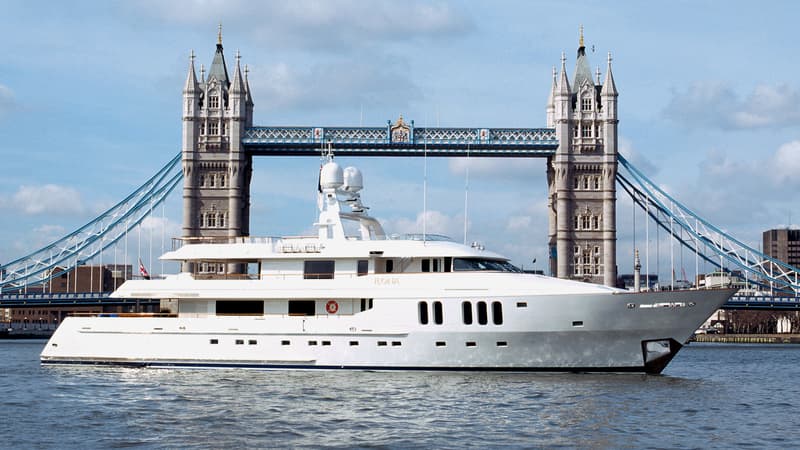 PENDENNIS' FIRST MOTOR YACHT, ILONA, LAUNCHED
A significant custom build project for the company in 1999 was Ilona, the first luxury motor yacht to be built at Pendennis. The 45m displacement cruising yacht featured a helicopter landing pad with refuelling capability, a fitness centre and a top deck spa bath.
1998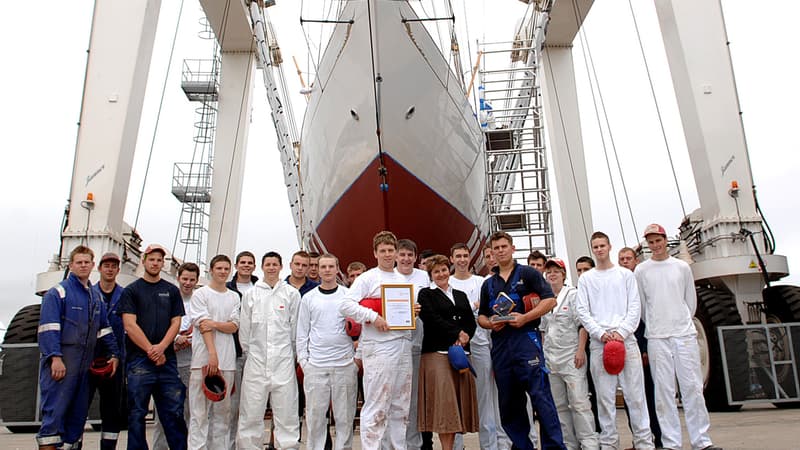 APPRENTICESHIP SCHEME LAUNCHED
In 1998 the first ten apprentices were taken on by Pendennis in a new scheme developed to produce specialised skilled labourers. The scheme was voted Best Large Company Apprenticeships by the Learning Skills Council.
1993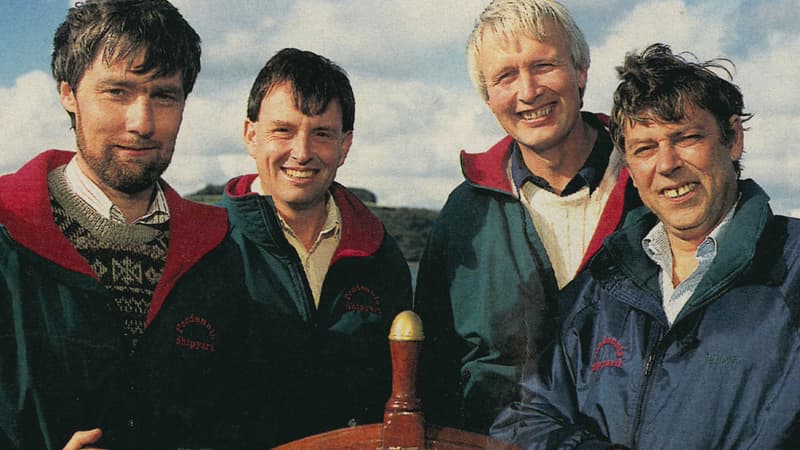 MANAGEMENT BUY-OUT
On May 3rd 1993, the new management team formally took control of the yard with the contract to restore Adela marking their takeover. This classic 170' schooner was to become another award-winning project. The addition of a slipway was a turning point for Pendennis, and ultimately made life much simpler.
1991
LAUNCH OF TARAMBER & FIRST ADIX REFIT
Pendennis' first contract in 1988 was to build the 125' ketch Taramber. A major refit of the 228' three-masted schooner Adix soon followed, establishing Pendennis as a world class yard. Both of these projects received awards on their launch in 1991 from ShowBoats magazine: Adix as 'Best Refit' and Taramber as 'Best Sailing Yacht over 35 metres'.
1988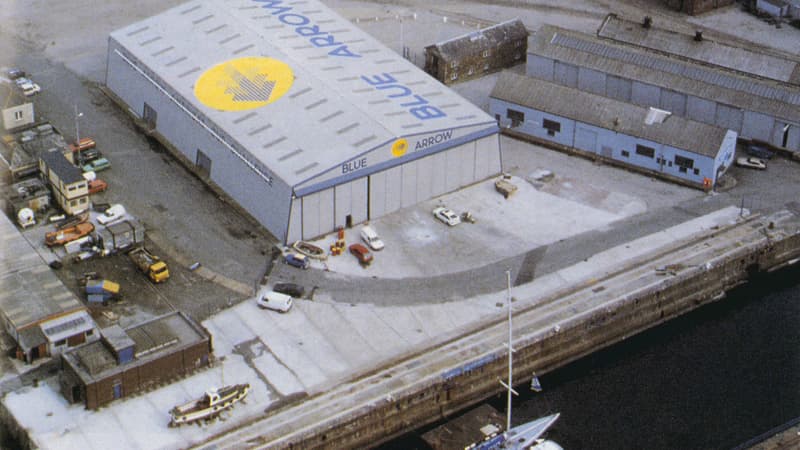 PENDENNIS SHIPYARD IS FOUNDED
Pendennis Shipyard was born out of a local yacht building company which was acquired by Peter de Savary and then relocated to Falmouth Docks in 1988. Of the workforce brought over with the company David Bentley and Peter Wood were to become part of the management team that would ultimately take control of Pendennis, along with Henk Wiekens and Mike Carr, who joined soon after Pendennis began.