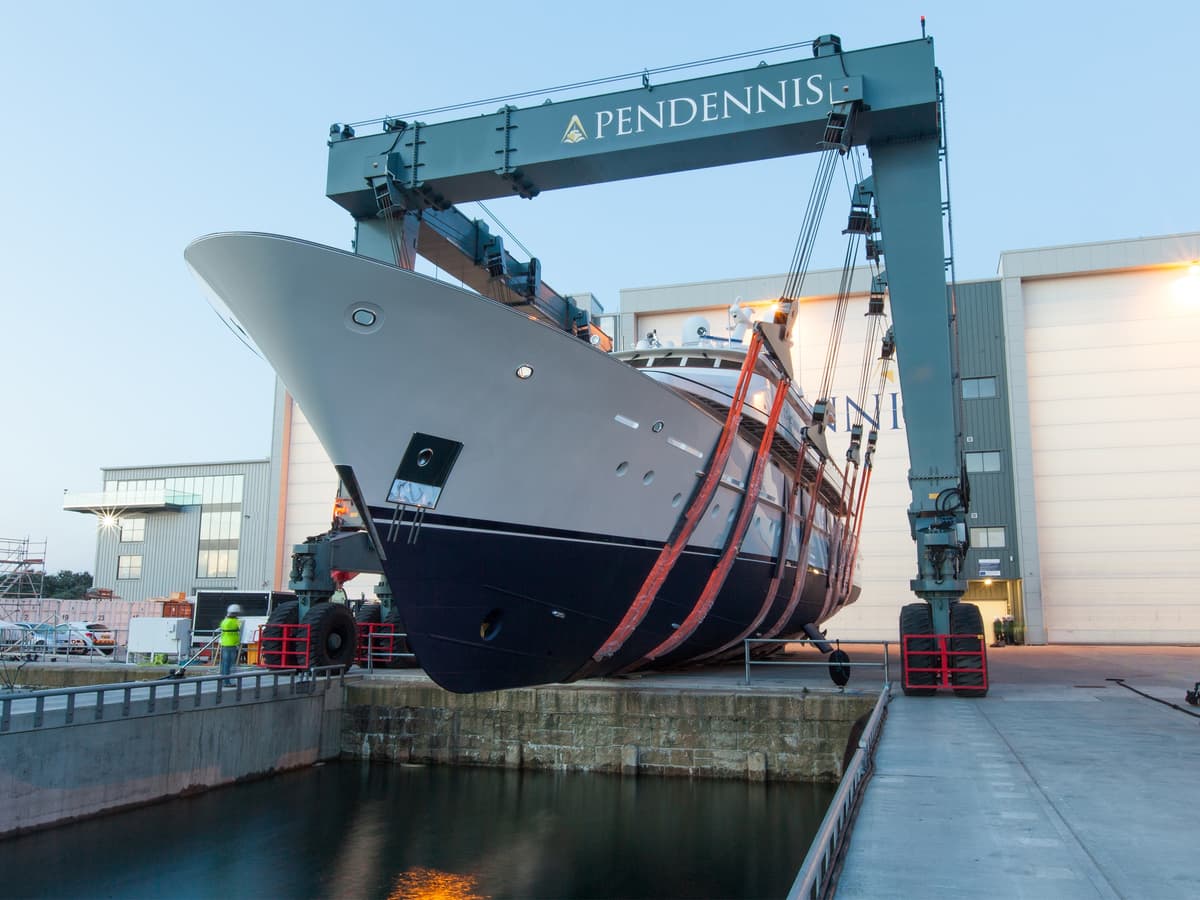 Contact
Pendennis Falmouth
Address
Pendennis Shipyard Ltd, The Docks, Falmouth, Cornwall, TR11 4NR, United Kingdom
How To Find Us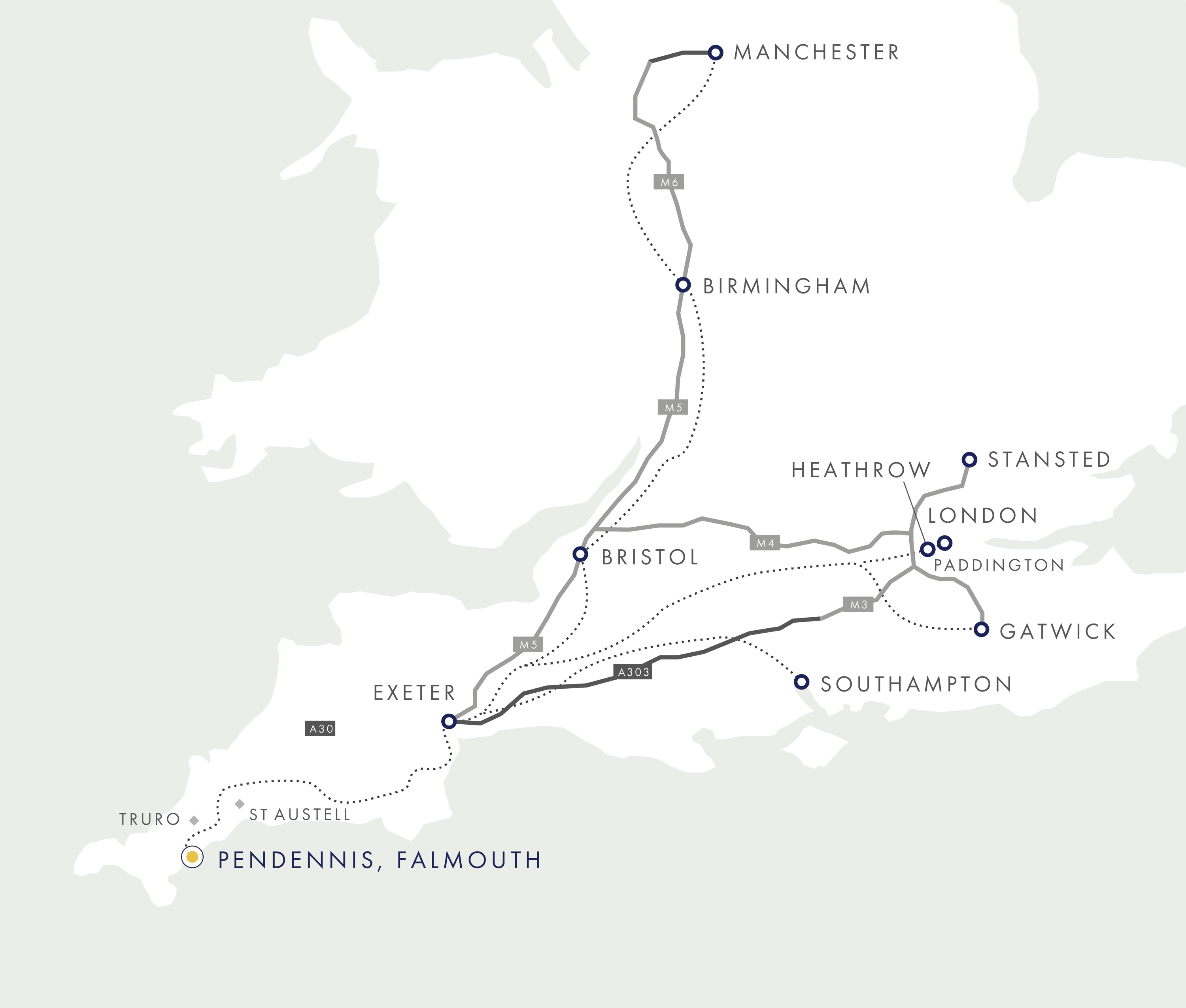 Our primary location in the South West of England benefits from fantastic natural surroundings with great transport connections to the rest of UK and Europe.

By rail

The main line out of London Paddington connects Pendennis to the capital. The journey takes approximately 5 hours and takes in some of the most breathtaking stretches of English countryside and coastline. First class, Pullman dining and an overnight sleeper option to Cornwall are available.

By road

Pendennis is a 1.5 hour drive from Exeter and 2.5 hours from Bristol. Using the M4/M5 motorways it's a 4.5 hour drive from London. All routes will bring you on to the A30 into Cornwall. Follow signs for Truro and then Falmouth.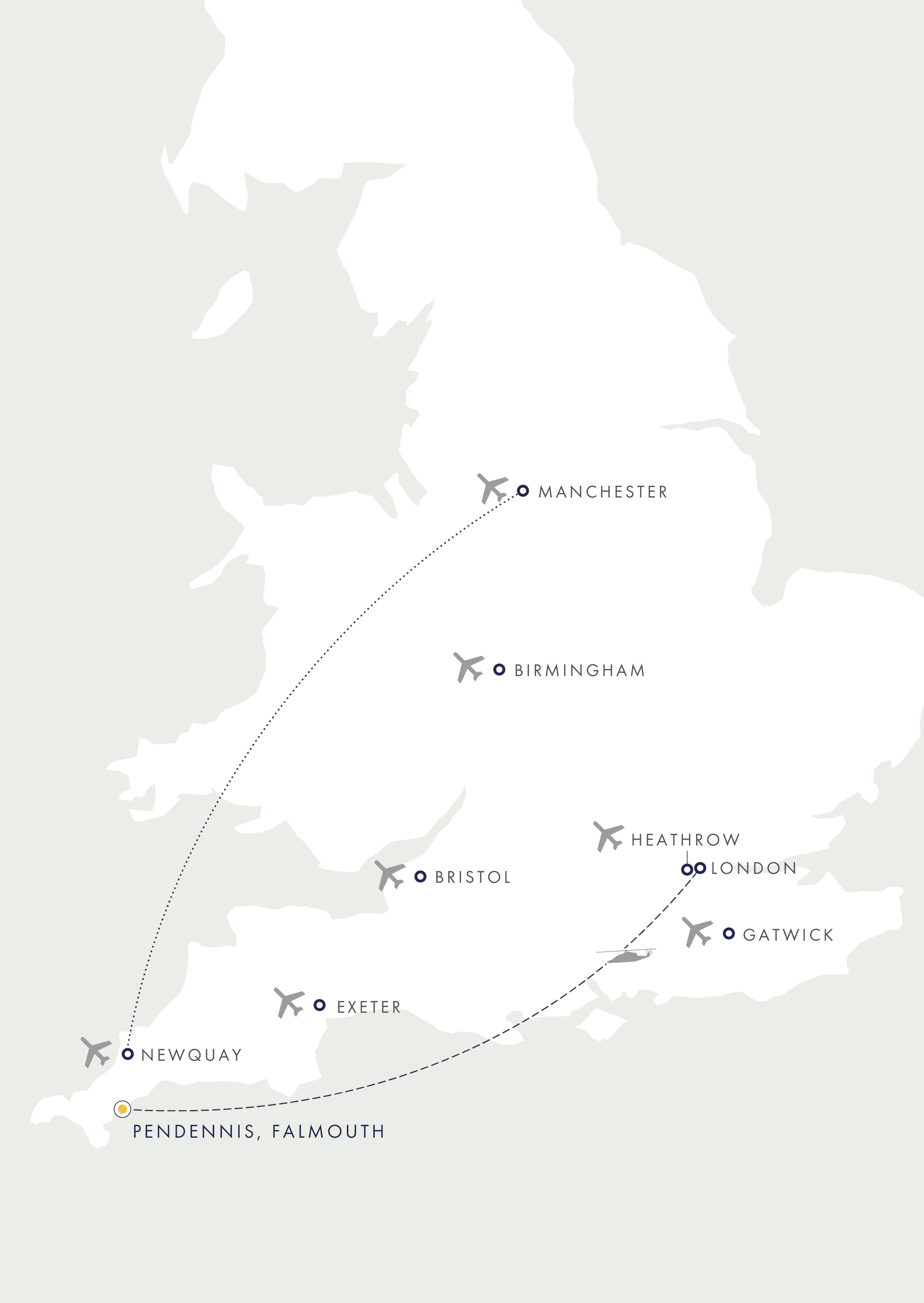 By air

We have a private helipad (LAT 50:09:25 N/LONG 5:03:11 W) providing clients with the ultimate discretion. Flight times from London to the yard are approximately two hours. Prior authorisation to land needs to be obtained - please contact beverley.hart@pendennis.com.