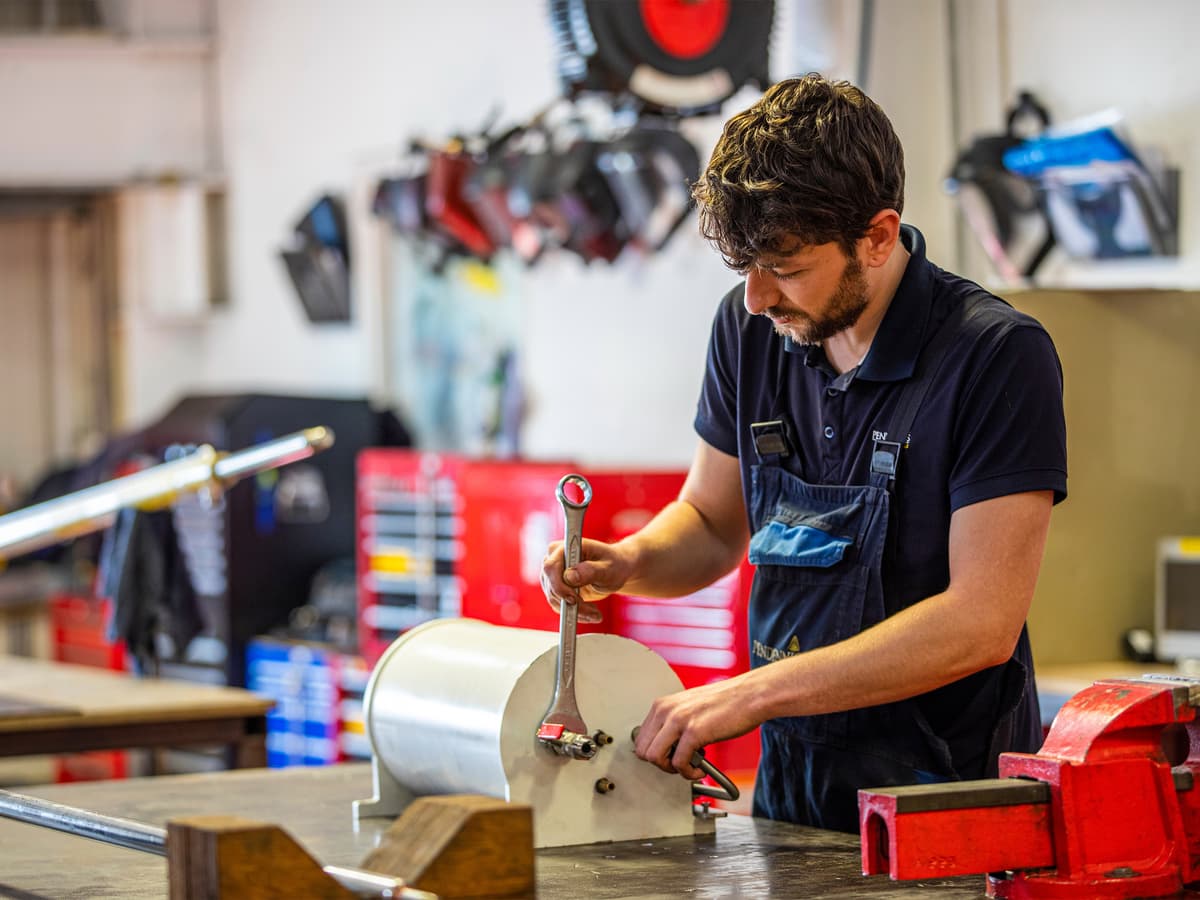 People & Skills
At Pendennis we believe in family and growing the business from within. We know how important it is to have a passionate, dynamic team in place, and so have built a 500-plus strong employee base that are incredibly knowledgeable and dedicated in their work.
Over the years we have brought together individuals who have a wealth of experience in the superyacht arena, from our board of directors and project managers to support staff and skilled trades people. Our award-winning apprenticeship scheme has been running since 1998 and continues to build the new generation of highly skilled specialised superyacht staff. The programme prides itself with a 90% retention rate following graduation, with many ex-apprentices progressing to senior management positions

We ensure that all of our apprentices train alongside our time served tradesmen on live projects and that our traditional skills are preserved for future generations.

Just under one third of the current workforce has completed one of our apprenticeships, and 17.5% of ex apprentices are now in senior managerial positions and are aged under 35, bringing a youthful open mind to the workforce. Ex-apprentices lead some of our project teams, run our joinery department, are senior members of the electrical and engineering departments and help to run our satellite facility in Vilanova.

We are also proud to support Cornish graduate schemes and currently employ eight graduates in project management, naval architect and marketing roles.