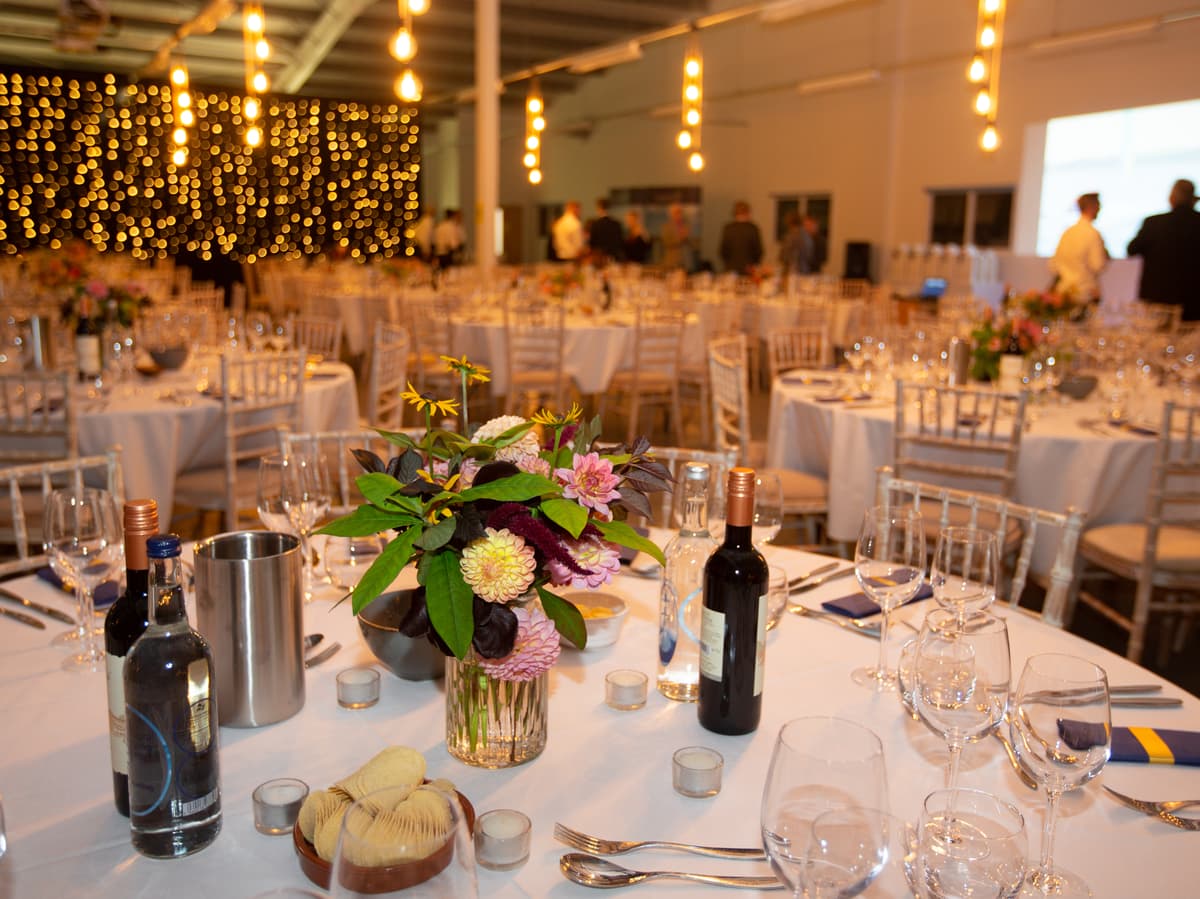 Pendennis apprentices graduation dinner
A huge part of what we do is training and supporting our people - not least through our award-winning apprenticeship schemes. In October, we celebrated the achievements of our 2021 and 2020 apprenticeship graduates with a very special evening dinner at the shipyard.

As well as their family and friends, each apprentice is able to invite a fellow tradesperson who has been a great mentor to them, as a thank you for the time they have invested in passing on their skills and knowledge. We know that the success of our apprenticeship scheme is due to it being embraced by staff in all areas of the workforce, and we're grateful to all for their contributions.
This year's event was particularly special as last year's celebrations had to be scaled back due to Coronavirus restrictions. At the time, the 2020 graduates were awarded their certificates and hats in a very small presentation ceremony, with only a few other staff members present. We were pleased that this year, all the apprentices had the chance to celebrate with and thank the people who have supported them along the way.

For the graduates, this evening marks the end of four years of training and a huge milestone in their career journeys. After the dinner and congratulatory speeches from our directors, the graduates are awarded their certificates and a few other gifts.

One of the rites of passage for every apprentice is to be awarded their "white hat" which signifies completion of the scheme and a farewell to their red apprentice safety helmet. A small gesture perhaps, with deep meaning to all involved.
We're so proud of each of them and hope you'll join us in wishing them luck, happiness and success in their future careers.