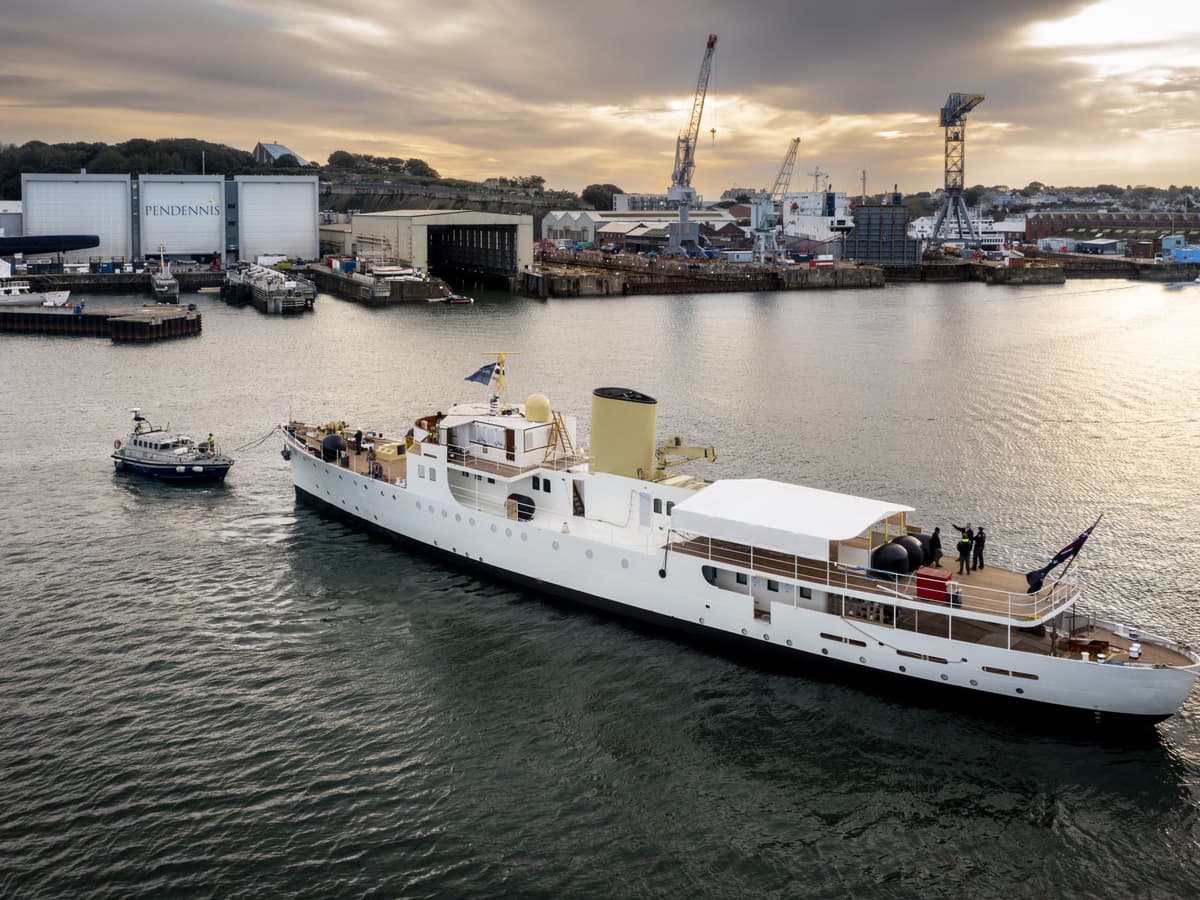 New milestone in the restoration of classic motor yacht Marala
The 59m classic Camper & Nicholson motor yacht Marala was successfully re-floated earlier this month, in the 75m dry dock that has been her home for the past two years. Her flood up concludes the successful completion of the yacht's exterior structural and paint work programmes.

The Captain of Marala explained what this milestone means to the Owners, "The extensive structural and paint works undertaken has been a major part of the project for the Owners. Their passion for the yacht and this restoration project has been driven by their desire to preserve and secure Marala's pedigree for both themselves and future generations of classic yacht enthusiasts".

The project has now entered its final phase and will move to Pendennis' wet basin facility for completion. Her final trials and handover are scheduled for spring 2022.