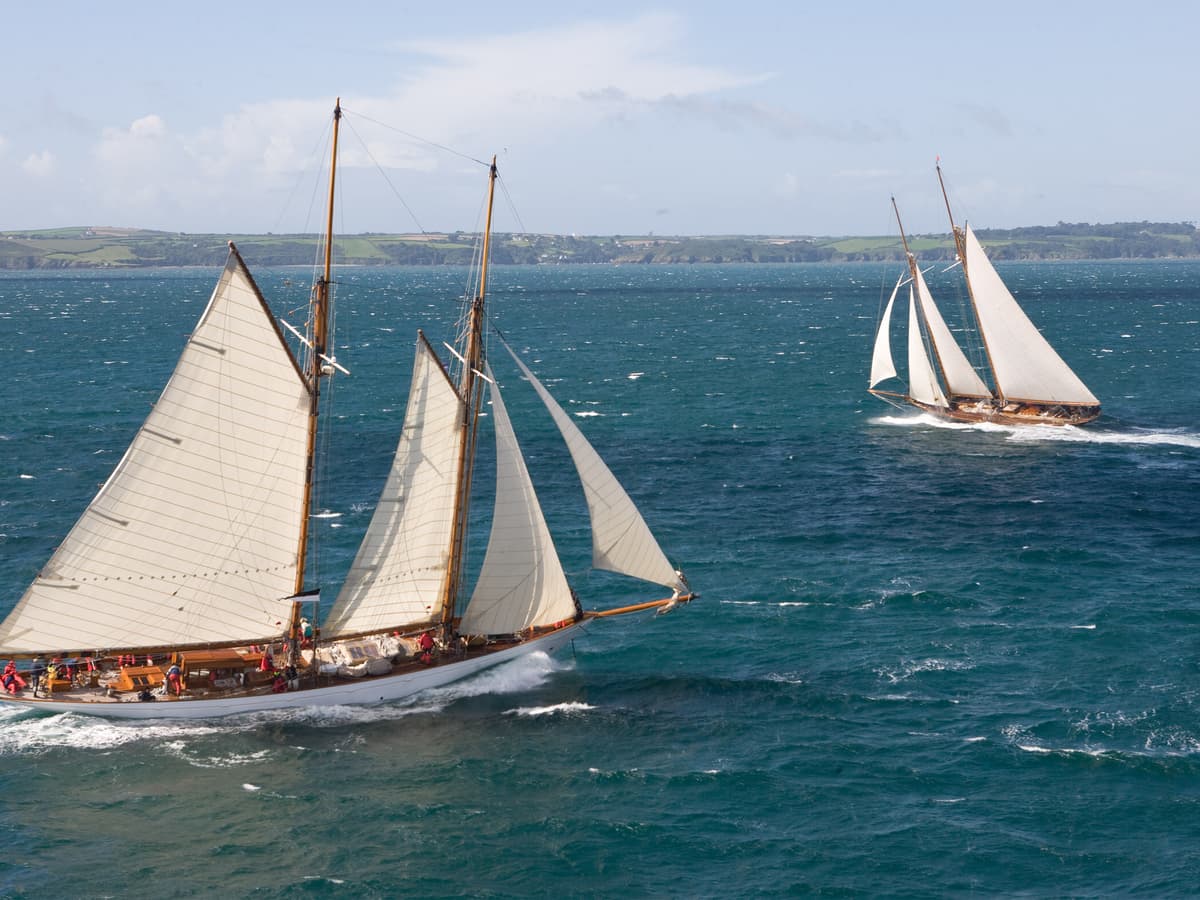 35 years of Pendennis: reflecting on 2008
Next up in our series celebrating 35 years of Pendennis we're looking at 2008: Pendennis' 20th anniversary and the first ever Pendennis Cup.
Yachts such as Adix, Mariquita, Altair, Mariette, Lutine, The Lady Anne and Kelpie competed in the regatta organised by Pendennis. Winds of over 30 knots made for some nail-biting finishes across the two days of racing, while shore-side events completed the programme to entertain the race crews and guests. Falmouth has a deep history of large yacht racing and so the Pendennis Cup provided the South West with an excellent opportunity to welcome these yachts once again.

The Pendennis Cup occurs every two years and is still going strong, welcoming a fleet of stunning modern and classic sailing yachts to Falmouth for a series of dramatic racing.
Meanwhile in the shipyard, two major projects underway in 2008 were the refit of Va Bene and the build of Ice-class explorer yacht Steel. Va Bene experienced a comprehensive nine month transformation in the winter of 2007/2008 at the Falmouth yard.
The work programme carried out on board Va Bene included a comprehensive upgrade and in some cases re-working of both the interior and exterior spaces. You can read more about Va Bene here.
The build of Ice-class explorer Steel was a key project of 2008, representing one of the most original bespoke new build projects to ever be created at Pendennis. Discover more about the bespoke build of Steel here.
Pendennis were also honoured in 2008 to receive an award and recognition for the refit of Elisabeth F which had launched the previous year. Elisabeth F subsequently won the Showboats Award for 'Best Refit', as well as being 'highly commended' at the World Superyacht Awards.