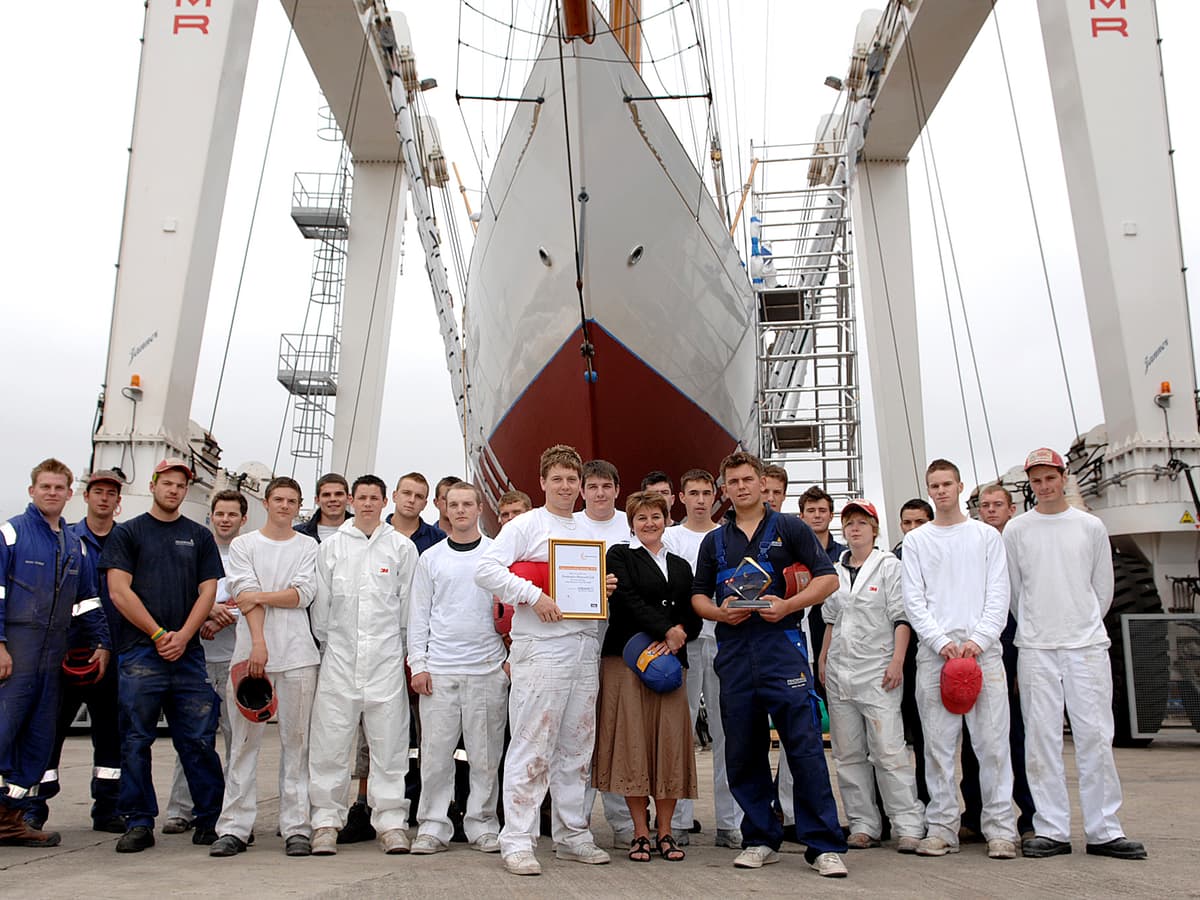 35 years of Pendennis: a glance at 2006
We're taking a journey through Pendennis' 35-year history in honour of our anniversary, and today it's 2006 in the spotlight.

Throughout the year, we completed the refits of Fair Lady, Adela, Monaco, Ranger and Boo Too. As the refit side of Pendennis developed, the need for high quality painting grew. Pendennis pioneered an apprenticeship in Yacht Surface Finishing, the first qualification of its kind in the country. Two of the year's events had long lasting effects and are shown the image below: our first ever group of Surface Finishing apprentices were moving through their first year, with September marking the transition into year two of their studies, and in October, we installed a 400t travel hoist to the yard facilities.

Of course, we have continued to upgrade our lifting capabilities to the present day, where we are now able to lift up to 800t. The Surface Finishing scheme, now known as Yacht Painting, went from strength to strength, now running alongside our General Engineering scheme and with all apprentices completing the same extra-curricular activities together, such as DofE, sailing lessons and field trips.