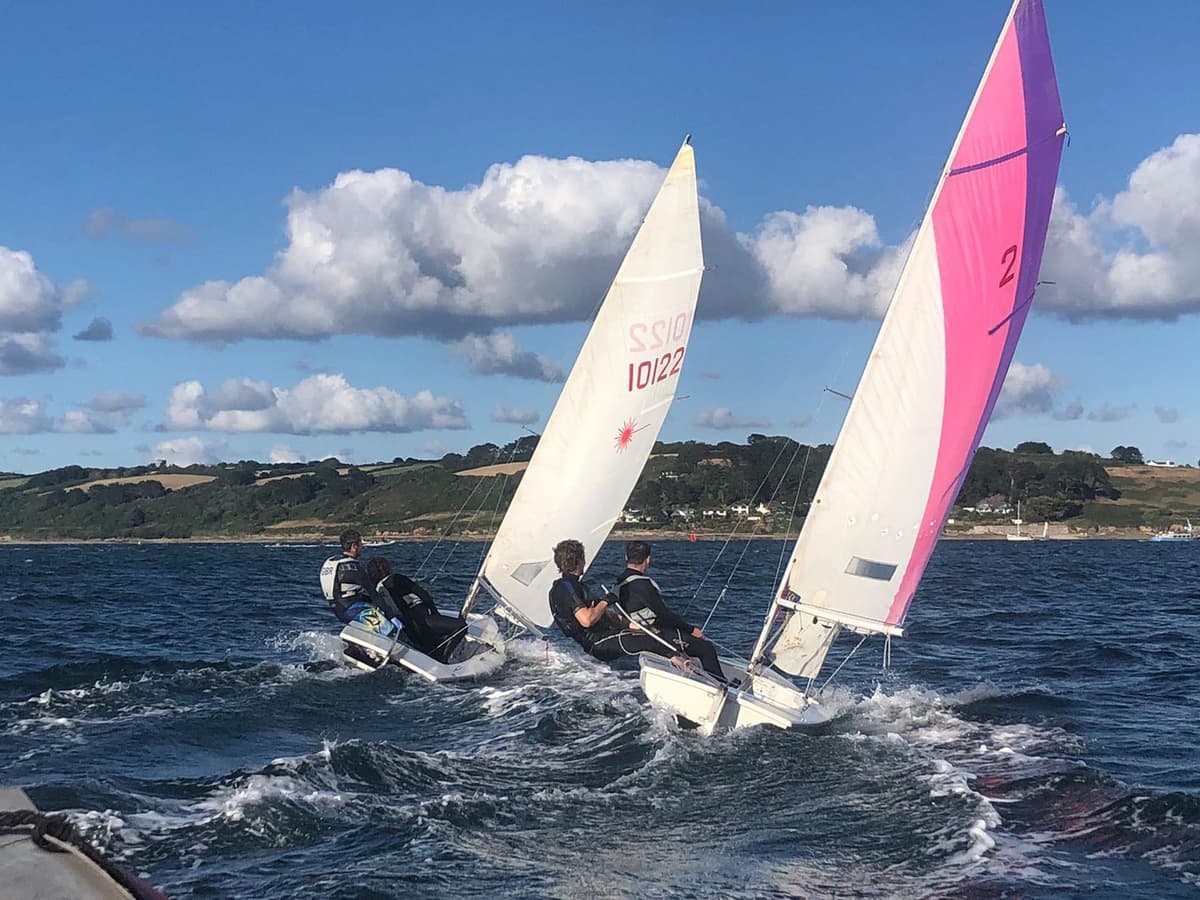 The Pendennis Sailing Club for staff and crew
Pendennis has been running a Health and Wellbeing scheme for several years, giving staff and visiting yacht crew the option to use our on-site gym and attend exercise classes for a monthly fee. We recently made the decision to make these services free for all staff and to include several existing sports clubs under the Health and Wellbeing umbrella, like rounders, football and the Pendennis cricket team.

One newly banded club was added to the offering too – the Pendennis sailing club.

The brainchild of two of our graduate trainees, Nicole and Jacob, the sailing club meets every Thursday and is open to staff and yacht crew of any level of sailing ability.

"This project came about from sitting down with a couple of the apprentices, after the Shipwrights Lecture in Southampton in October 2021. When a discussion around sailing occurred it became clear that many were interested in sailing and would like to get into the sport." Jacob explained. "With that, a discussion arose between Nicole, myself and one of Pendennis' Naval Architects Eilidh, where we discovered Pendennis have a fleet of Laser 2's within the yard. We figured this may be a good project for us as Graduate Trainees to lead as part of our Graduate Program, and to also encourage sailing within the company and allow the apprentices, employees and crew to bond."
Jacob and Nicole liaised with Pendennis management to get agreement to renovate the boats and start up a club, with details to be decided once they knew how much interest there would be.
It was soon clear that the idea was a popular one among staff and crew as well as apprentices, so over several months they started preparing the boats and organised the necessary safety equipment following guidance from the RYA. They were able to secure buoyancy aids and brand new wetsuits. Pendennis' current tender needed to be stocked with a new first aid kit, VHF and other items and a safety plan devised in case of a situation requiring a rescue or evacuation. Several apprentices pitched in to help Nicole and Jacob with cleaning and re-roping the boats and doing GRP repairs to get them ready to sail.
The club kicked off in May with a social evening for the members to get to know each other and familiarise themselves with the boats. The attendees received an introduction and safety briefing for future sessions before relaxing with drinks and pasties provided by Pendennis.
Being based on the waterfront in Falmouth, we are lucky to have access to a small beach within the site which provides the ideal start and landing location. Sessions run every week on a drop in basis with plans for some training, racing or cruising every week.
Throughout the summer the club plan to have cruises in the area surrounding Falmouth Bay and also some regattas including Team Racing, Match Racing and Fleet Racing.