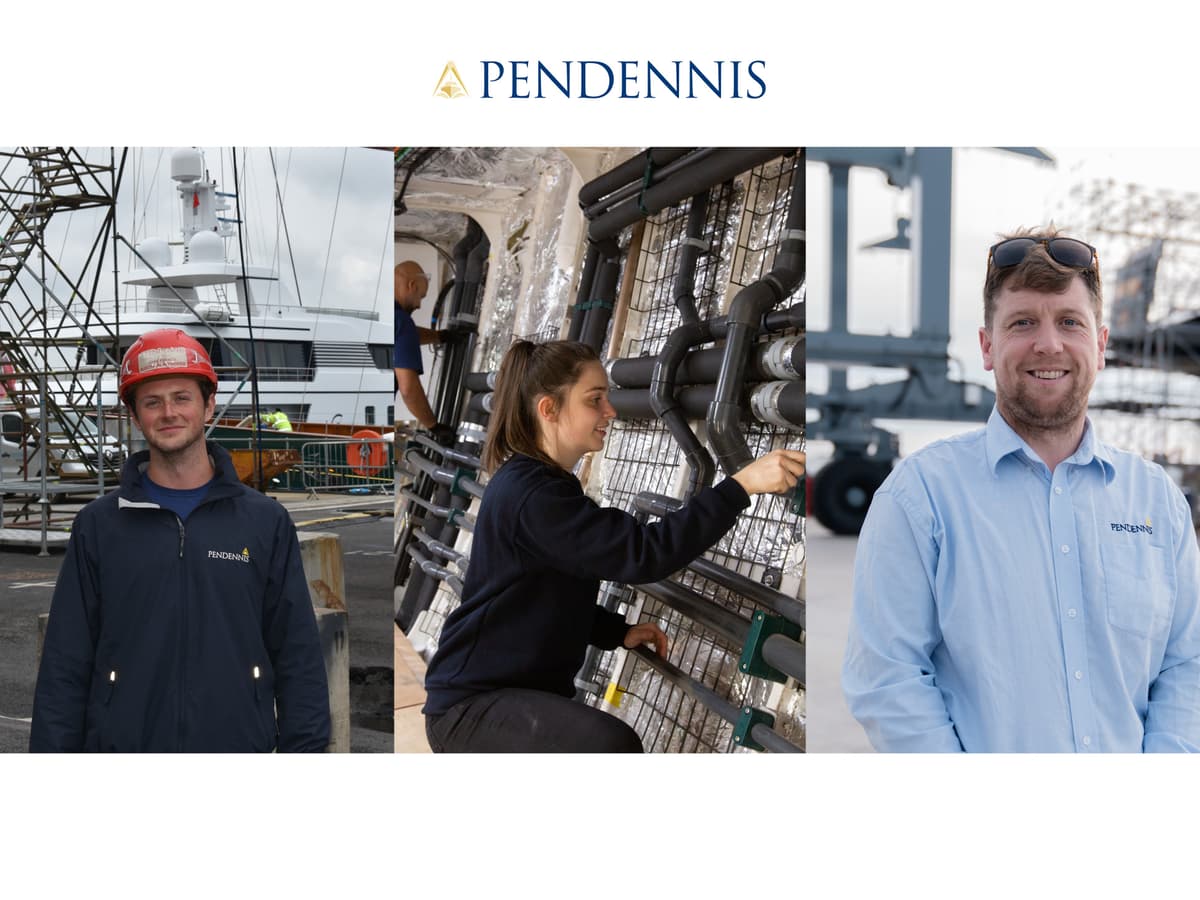 'Progression Tuesday' for National Apprenticeship Week – three ex-apprentices and their journeys
It's National Apprenticeship Week, and while the overall theme this year is 'Build the Future', today's theme is 'Progression'. With 60% of our leadership team made up of graduates from our apprenticeship schemes, it's clear to see that an apprenticeship can be a route to incredible opportunities. Our apprentices are brought into the heart of the team from the very beginning, and after four years of specialist, hands-on training, they are well placed to progress through the company through a variety of routes. We pride ourselves on the skills, knowledge and ethos of our in-house tradespeople, knowing that it's one of the things we are renowned for. With just over a third of the current workforce having been through our apprenticeship schemes, apprenticeships are not only building successful careers, but a strong foundation for the company too.

We've chosen three of our graduate apprentices and included their stories below; just a few examples of the journeys possible through apprenticeships and beyond.

Jake – Electrical Tradesperson - 2 years since graduating
Jake graduated from his Pendennis apprenticeship in 2020, having started as a General Engineering apprentice and specialised in Electrical. He decided to progress onto our Higher Apprenticeship, which involves another three years of training to complete a HNC and then NVQ, both in Marine Engineering.Within his trade, he has taken on a supervisor role on board his current project to mentor some of the apprentices and newer starters. Overseeing a team of four, he takes guidance from the project's Electrical Engineer and implements it on board the vessel.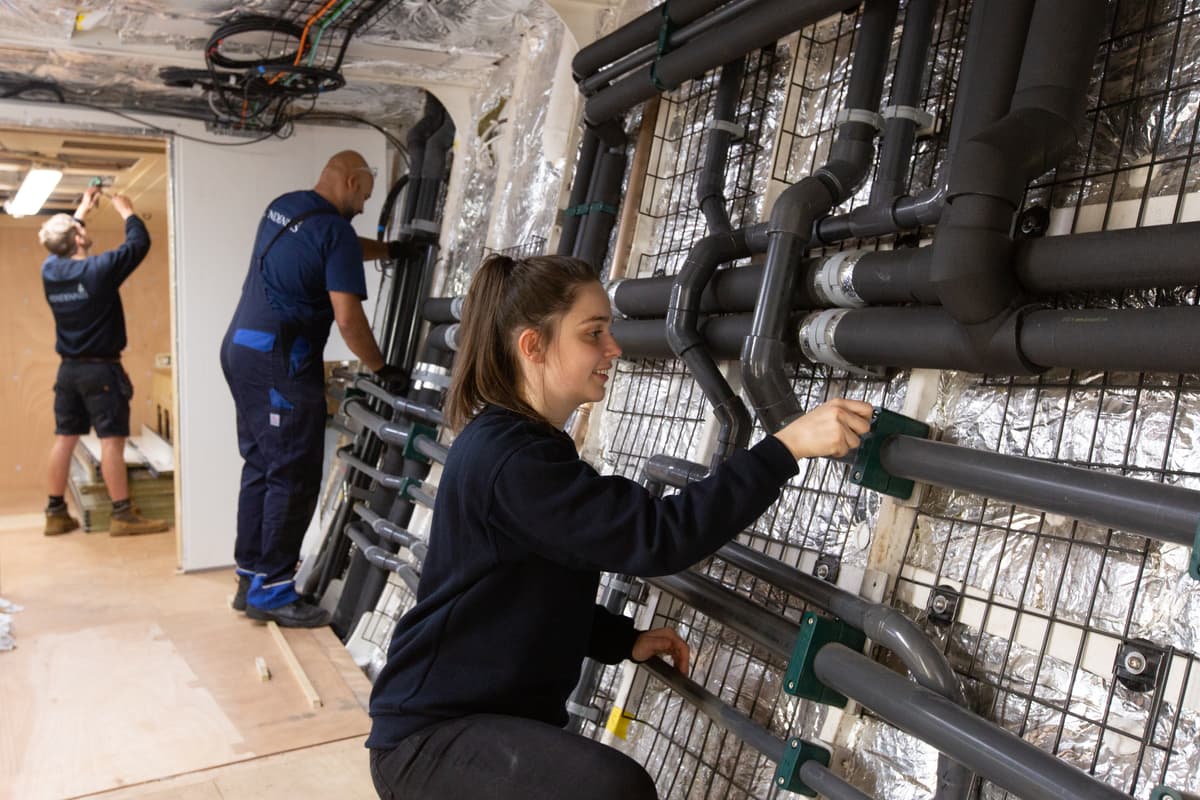 Bex – Supervisor, Interior Systems Engineering - 6 years since graduating
Bex joined Pendennis as an apprentice in 2012, starting as a General Apprentice and choosing to specialise in Engineering. On graduation from the apprenticeship scheme in 2016 she went on to complete our HNC. She is now a supervisor for the Interior Systems Engineering Department.In her time with us Bex has travelled abroad to support multiple projects as part of our global support service, and as part of the Pendennis team attending the 2018 Monaco Yacht Show. She is currently completing our Management Development Forum, a course which helps employees develop the skills needed to move into management roles.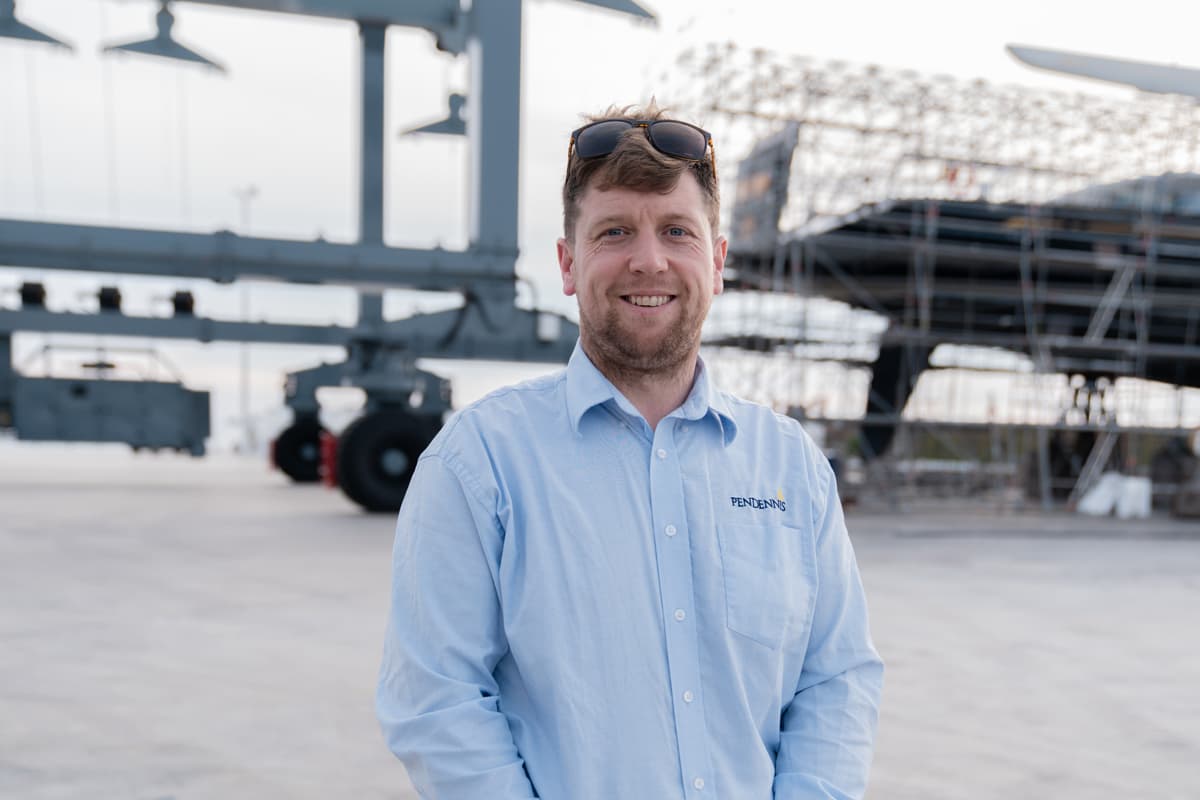 Kirk – Project Manager, Pendennis Vilanova – 13 years since graduating
Kirk joined Pendennis as a Surface Finishing apprentice in 2005. After graduating from the four-year apprenticeship, he progressed through the paint team to a supervisor role.In 2011, Kirk journeyed to Palma, Mallorca to assist the opening of Pendennis' new technical refit office and workshop. He spent a year's secondment helping to establish Pendennis Palma and completing paint works on various vessels, and on returning to Pendennis in Falmouth he was made a paint specialist and eventually became manager of our Interior Finishing department. By this stage in his career he had completed extensive traveling for the company as part of our global yacht support services, to locations including Newport, Connecticut, Toulon, San Remo and Monte Carlo.Making the move from finishing into project management in 2016, Kirk worked several projects in Falmouth before relocating to our Technical Service Centre in Vilanova, near Barcelona. He has been a Project Manager at Pendennis Vilanova since November 2020.