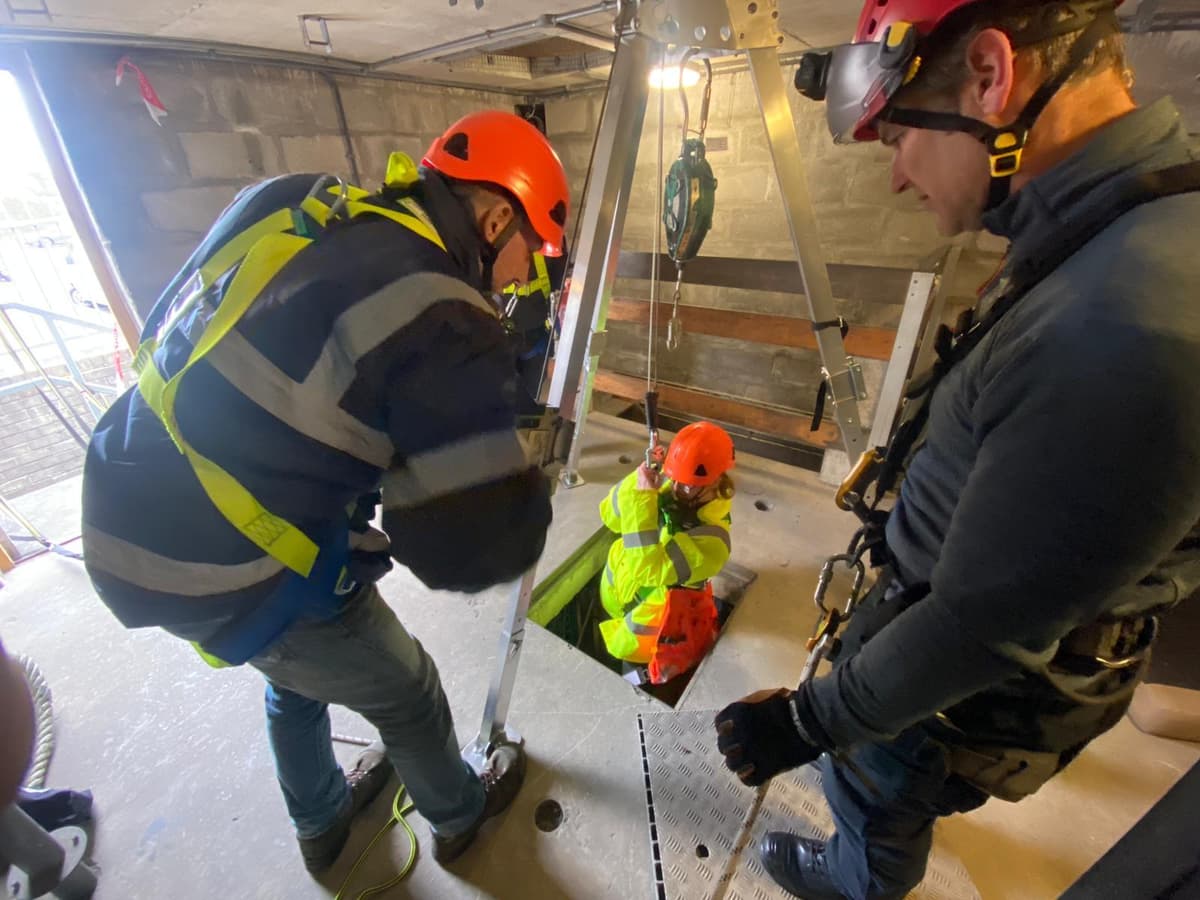 Confined Space Rescue training for Pendennis team
As part of our commitment to safety on site, we now have a team of people trained in confined space rescue as well as rescue at height.

The confined space rescue training was delivered by Phoenix Services, the external training arm of Cornwall Fire and Rescue Service. They provide our First Aid and other forms of emergency training too and not only are they an excellent training provider, they are also the same people who would attend a real life situation where the emergency services were required. For our safety team, it's reassuring to develop a working relationship with the people who would be assisting them in a high pressure situation.

The three day course took place at Newquay Fire Station. Beginning with some theory work, the course then included a demonstration of rope and pulley use before moving on to practical exercises. The team practiced locating dummies in a training building while wearing breathing apparatus and then while attached to an air supply hose. Next, they moved on to practise rescues under various scenarios, including administering an air supply to the trapped or injured person in the event of poor air quality and learning to safely manoeuvre someone in a back brace through confined spaces.
By the end of August, we expect to have all members of the team up to date on first aid training too, saving valuable time in the event of a medical emergency as first aid can be administered at the site of the rescue.

We also have a fully stocked rescue room on site at Pendennis which ensures emergency rescue equipment is readily available.

The training will be refreshed every three years and in the meantime our team will periodically perform practise rescue scenarios to keep their training fresh – along with 'Bob', our rescue dummy!