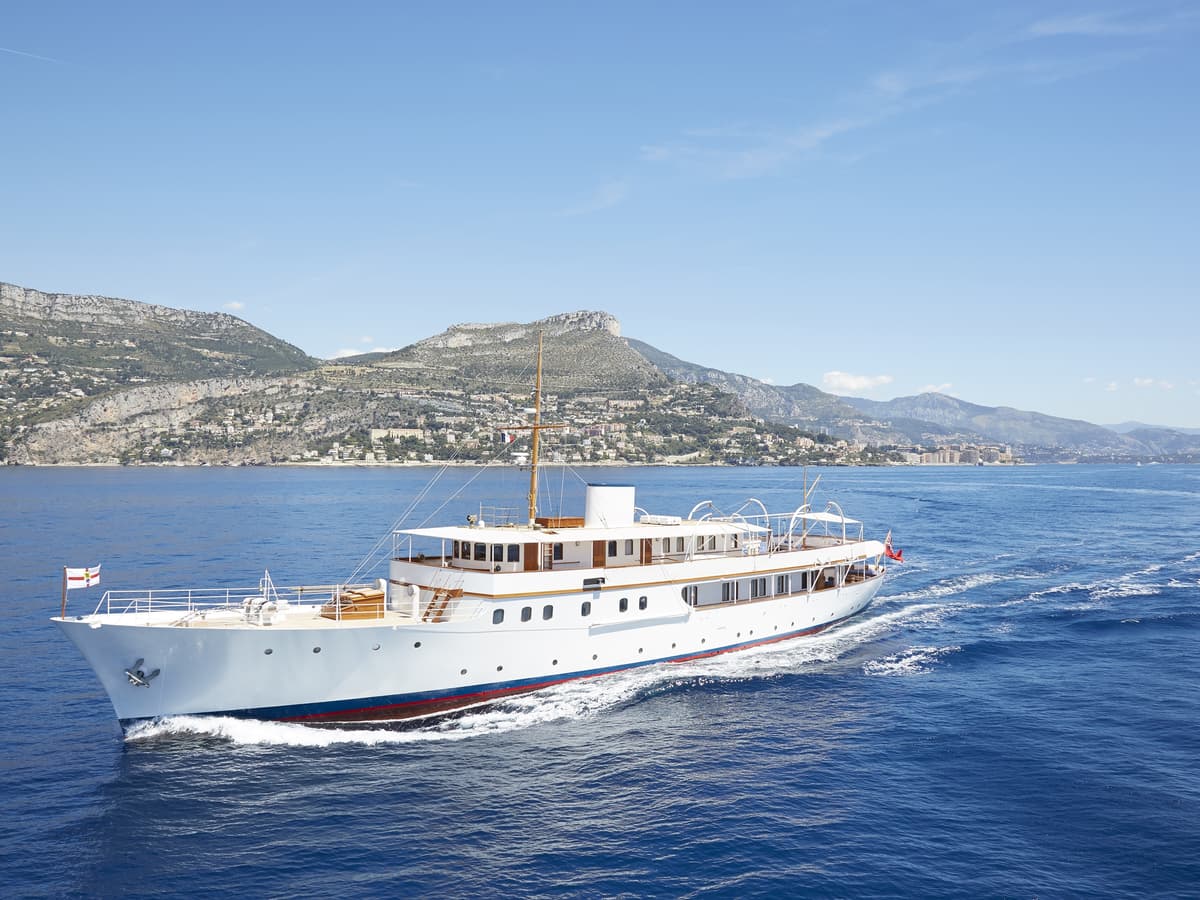 35 years of Pendennis: remembering 2015
We're taking a journey through Pendennis' 35-year history in honour of our anniversary, and today the focus is on 2015.

This was the year we completed the meticulous restoration of 1930s classic motor yacht Malahne. The ambitious project spanned 30 months, resulting in a complete transformation which returned the yacht to her original elegance and modernised her systems. Malahne was designed by Charles E Nicholson and built by Camper & Nicholsons in 1937, and she is one of a small number of pre-war motor yachts to have survived until the 21st Century.

Malahne went on to win Best Rebuilt Yacht at the World Superyacht Awards in 2016. To read more about Malahne click here.
Among the yachts who visited Pendennis for refits were repeat clients Adix and Lionheart.

Adix returned to Falmouth in April 2014 to compete in the fourth edition of the Pendennis Cup following which she was hauled out to begin a comprehensive 8-month refit programme. The schooner underwent engineering works which included the installation of new generators and main engine, the yacht's weight was assessed, and the ballast was reconfigured to improve her weight by over 18 tonnes. Read more about Adix's 2014/2015 refit here.

Lionheart

Lionheart's second refit was completed in May 2015, with works including her five-year survey programme and exterior paint works. The refit prepared her for competing in the 2015 Falmouth J-Class regatta, which took place from the 23rd-27th June, providing a dramatic week of racing between the three competing yachts: Lionheart, Ranger and Velsheda. Lionheart secured first place after a nail-biting final race. Read more about Lionheart here.
Completion of our wet basin

The completion of our wet basin in 2015 was a significant milestone in our development. The 7,564m² enclosed non-tidal basin provides direct seaward access for launch or haul-out, and offers a secure and controlled environment for preparatory work, post-refit commissioning or finishing touches.