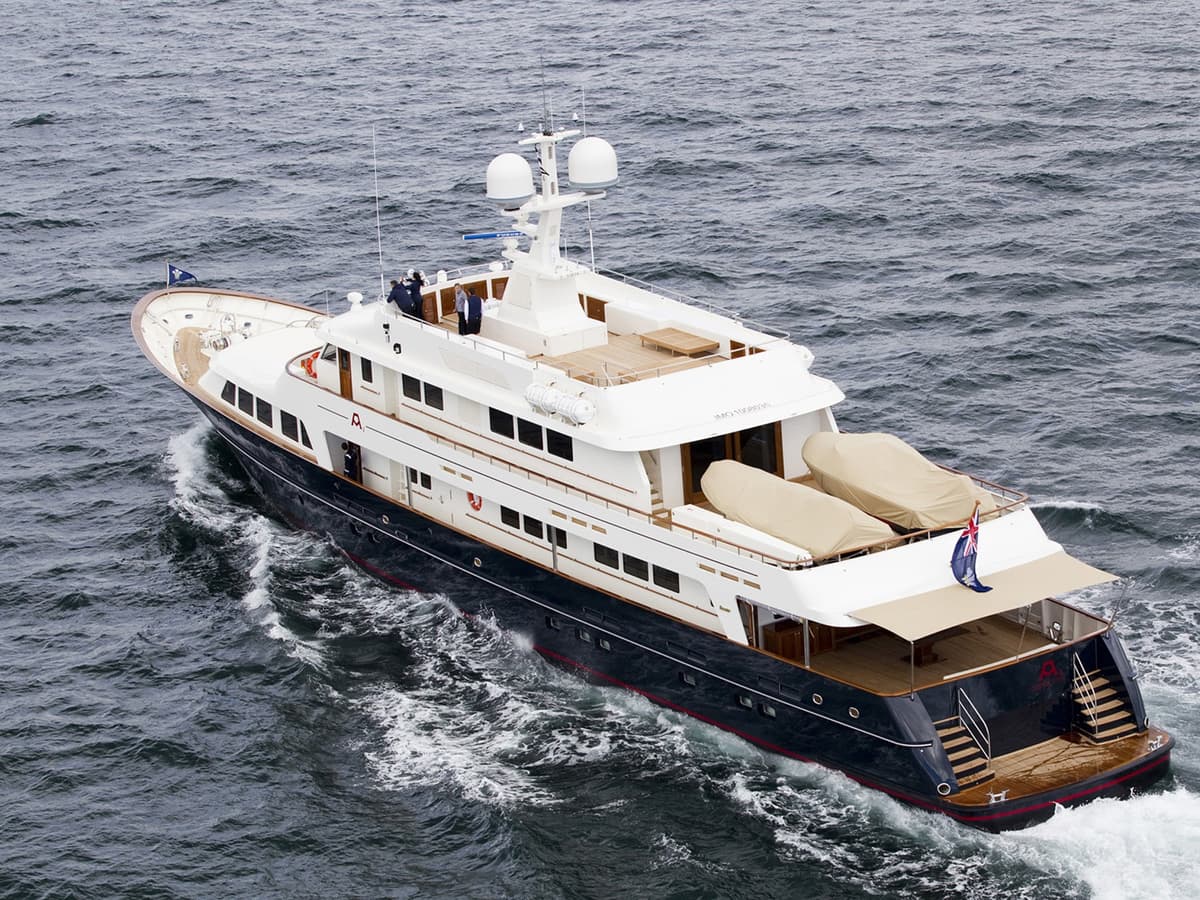 35 years of Pendennis: looking back at 2012
Our next 35th anniversary post celebrates the events of 2012. Another Pendennis Cup – this time with a legendary closing party at Pendennis Castle – and the substantial refit of A2 were the headline events of the year, with refits of Heavenly Daze, Virginian, Velsheda and Lionheart also major features.

Pendennis Cup 2012

Mariette returned to Pendennis in the spring of 2012 for minor works prior to the Pendennis Cup. The fleet was divided into two classes: St Petroc Traditional Fleet and Little Dennis Classic Class Fleet. Mariette went on to win the St Petroc Class and the overall Pendennis Cup. The results of the final day of racing were announced at the memorable closing party at Pendennis castle, which was attended by over 400 guests and crew.
Refit of A2
Having arrived at Pendennis as Masquerade of Sole in 2011, in June 2012 the newly extended 47m motor yacht was relaunched as A2. As well as the 5m hull extension and major superstructure modifications, the remodel included re-engineering of all systems, complete replacement of all deck equipment and a total remodel of the engine room including replacement of all systems.
A2 left the yard during the second day's racing of the Pendennis Cup, with not only her appearance enhanced but her performance significantly upgraded. In the years since, A2 has undertook several smaller refits from Pendennis and has recently received support at Pendennis Vilanova, near Barcelona. Read more about A2 here.
Refit of Heavenly Daze

Heavenly Daze arrived at Pendennis at the end of September 2011 to commence her winter refit. The focus of her visit was mainly on her interiors, Pendennis' interior design team supported Wetzels Brown in restoring the yachts original character whilst remaining true to her classic heritage. Restyling and upgrades were made to her VIP and guest cabins, as well as to the saloon and dining area. The visit also included a RINA annual survey and other general maintenance works. Read more about Heavenly Daze here.